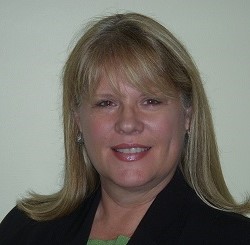 Mariele Bacon Jones, REALTOR®
e | mariele@mbjre.com
p | 786.877.8024
w | www.mbjre.com


As a long-time resident of Palmetto Bay and a native Miamian, I have watched our community grow and change into the vibrant and interesting place it is today. In South Florida we have a diverse and vibrant lifestyle that is the envy of the world.
After working with EWM for 5 years in the Pinecrest Office, I joined Edgar to direct the Residential Division of Edgar Jones & Company.
I am a graduate of the University of Florida and St. Thomas University School of Law. I worked as an attorney for a number of years in the 11th Judicial Circuit as a Special Master and Hearing Officer as well as private practice. Currently, I serve on the Vestry of St. Andrew's Episcopal Church and have been a volunteer with the Junior League of Miami, Beaux Arts, Boy Scouts and a director on the Alpha Omicron Pi Properties Board.